A Tornado of Tumbleweeds Helps Spread a Grass Fire in Colorado (VIDEO)
It's not everyday that you see a bunch of tumbleweeds form a tornado-like structure, and fly around on fire. But that extraordinary phenomenon happened a few days ago near Denver, CO during a controlled burn. YouTube user, Thomas Rogers posted this incredible video below:

The fire was a controlled burn of 150 acres organized by USFWS, USFS, South Metro Fire, West Metro Fire, Denver Fire, and Fairmount Fire according to the description under the video. The dirt devil and wind caused the fire to spread to about one additional acre than what was originally planned. I'm surprised it didn't go further, I know I would have ran the other way if I was there in person. Thank goodness for brave firefighters!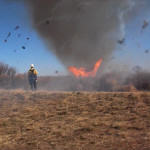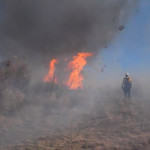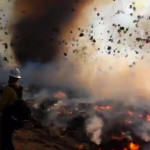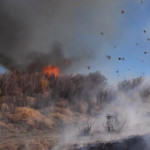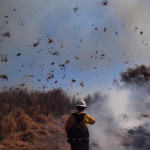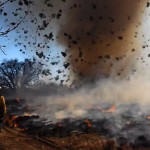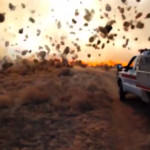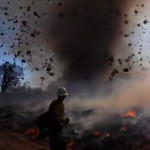 © 2014, Payton Peterson. All rights reserved.
---
---
---