ButterflyLabs: Final Development for a Physical Bitcoin Wallet
ButterflyLabs has announced they are now on the final development stage for a physical bitcoin wallet named BitSafe. ButterflyLabs claims that the BitSafe will be a secure, easy-to-use bitcoin wallet, for everyday use. With cryptocurrency like Bitcoin inching its way into the global market more and more everyday, it only makes sense that a wallet should be developed to hold onto all that hard earned bitcoin.
So far, we have seen companies invent bitcoin ATM's, casinos that accept bitcoin, and even large websites start accepting bitcoin as a form of payment – and that's just the start. With a bitcoin wallet, paying for something, or receiving bitcoin is as easy as taking a photo of a QR code.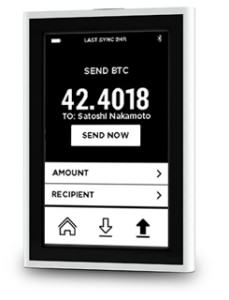 The BitSafe will be about the size of an iPod Nano, and will be transportable in a pocket or even an oversized wallet. The BitSafe will feature a camera to scan QR codes with, which will drastically reduce the chances for a user-mistake when entering another wallets address.
A source tells us the BitSafe will sync via WiFi to confirm transactions, although there is speculation that ButterflyLabs is working with an over-the-air data company/service to keep the device connected to the blockchain.
Besides the small size and sleek design, the BitSafe will also be waterproof, according to the ButterflyLabs website. Finally, no more waiting for $20 bills to dry after taking an accidental dip in the pool.
Have multiple wallets? Perhaps a business and a personal wallet? No problem, the BitSafe will feature a way to use multiple accounts with a single device.
The biggest question that still needs to be answered is how the login/authentication system will work. We would assume that the BitSafe would be built with at least one way to confirm the owners identity before use. Last week we reached out to ButterflyLabs for information regarding this matter, but have yet to hear a reply.
You can sign-up to receive an email when the BitSafe is released, and checkout the BitSafe for yourself on the ButterflyLabs website.
© 2014, Payton Peterson. All rights reserved.
---
---
---