Do You Really Make Money Using the WeReward App?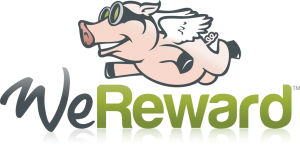 If you're like me, you love to find cool little apps that do innovative things. It becomes a plus when those apps pay you to use them.
I recently ran across an app called WeReward. It's really just like Foursquare. You "check-in" at locations when you are at them using your phone, except, WeReward pays you to check in. The reason they can pay you is because they connect the App with social platforms like Twitter and Facebook. It will then post to those accounts, which equals cheap advertising for companies. For my account, I just made a new Twitter account and had it post to it – as I don't like tweets that are not my words. Some don't mind it, just user preference.
WeReward will pay you between $0.05-$0.50 a check-in. It may not seem like much, but after a week I earned $17.45 ( that includes doing one $10 offer). May seem like pocket change, but that covers the cost of two of my servers in the UK for a month. I'm all in for equaling out cost like that.
Besides checking-in at places, you can complete offers like App downloads and signups. These pay very well, between $0.50-$10.00. One app I downloaded paid me $10.00, just for downloading it.
Speaking of getting paid. WeReward pays via PayPal. If you don't have a PayPal, get with it and go get one. Its the way to send money in todays new digital age.
I wouldn't consider myself someone who goes to places often, so my earnings are on the lower end of the spectrum. If you go a lot of places very often, this app is a must.
You can sign up for an account on their website www.WeReward.com – then go download the official app, "WeReward" in the app store. Works on both Apple and Android devices.
© 2012 – 2014, Anders Minor. All rights reserved.
---
---
---