Las Vegas Casinos Start Accepting Bitcoin
Still got some Bitcoin around after the MtGox bankrupcy? Well it's time to take that trip to Las Vegas you have always wanted to do and gamble them away on the slots. Thats right, The D, and The Golden Gate hotel/casino in Las Vegas are accepting Bitcoin as a payment method at the front desk for rooms and food.
The only downside is that you cannot take your Bitcoin wallet right to a table just yet though. You will have to convert your BTC to cash/chips still in order to play – but hey, at least we are getting somewhere.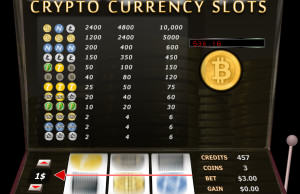 If you don't feel like going to Vegas to gamble your Bitcoin away, try SatoshiBet. It's apparently an online casino where you can play Roulette, Blackjack, Lucky 7, and Casino World using Bitcoin, Litecoin, and Dogecoin. You can play by clicking here.
This shows that Bitcoin is still becoming more and more accepted across the world. Whats next, getting paid in Bitcoin?
© 2014, Payton Peterson. All rights reserved.
---
---
---