Movie Review: Dallas Buyers Club (Jean-Marc Vallée) (2013)
Dallas Buyers Club by Jean-Marc Vallée was one fantastic movie, and a very good contender for the Oscars this year. The movie itself was fairly straight forward, but it brought its all in terms of acting, cinematography and writing. A very "enjoyable" movie with a great message, great heart and fantastic execution; a must see in my book.
Jean-Marc Vallée brought us a fantastic movie with  'Dallas'. I had never seen any of his work before, and I am excited to see more from him, hopefully soon. His finished product is an incredible, heartbreaking, emotional and beautiful piece of film. Something I am most of all impressed by is its very low budget of under six million dollars. It is common for movies in recent years to have bloated budgets ten times the size of this one, in the 50-60 million range, and not pack even one-tenth the punch as this movie did.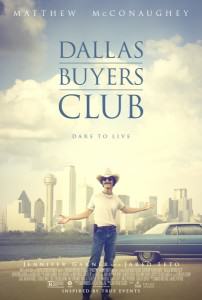 Let me say this plain and simple, the acting  performances were top-notch. Matthew McConaughey, who I have had mixed feelings for in the past (although I am probably the only person to actually like Sahara), brought his A-game to 'Dallas' and showed his true abilities, not to mention his willingness for drastic body changes. Playing AIDS victim and Dallas Buyers Club founder Ron Woodroof, McConaughey was the driving force of the film. His characterization was rich and dynamic, making us hate him for his homophobia, feel for him because of  his AIDS infection, laugh at his antics and cry for his struggles.
Playing with McConaughey was Jennifer Garner, who's powerful female doctor role brought compassion into the film and helped sell both McConaughey and Jared Leto's characters as dynamic ones which we could empathize with.Jared Leto plays Ron Woodroof's pseudo-sidekick Rayon, a transgender AIDS patient whom he founded the Dallas Buyers Club with. Leto's performances are outstanding and I credit his interactions with both McConaughey and Garner's characters to be a major source of this film's heart. All three gave outstanding performances which propel this film to another level. I cannot see any other actors playing these roles with such perfect chemistry as they did.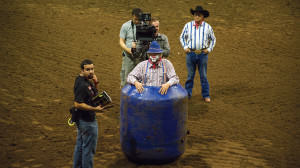 Quickly, I would like to say I loved Steve Zahn in this movie. Like I said, I'm probably the only person to like Sahara, but I think his and McConaughey's acting goes very well together, and this movie is a different story all together. I think he was the perfect person for his role, and I was happy to see them acting together again. I think the only acting performance I was not overly impressed with was by Dennis O'Hare who played a doctor in the film. I would not say he was bad by any standard, but I think compared to the rest of the performances, his was lacking. To be perfectly honest, his character was not very likeable, and I could just feel this way because of the emotions I felt watching the movie, which would in turn mean his performance was on par with the rest of the cast.
This movie had very clear intentions of speaking to the subject of not only AIDS, but how it's victims are treated, how physicians treated it at the time and how the government worked between both parties. It also has not so subtle commentary on how homosexuals were treated at the time of the AIDS crisis. For most films that try to make similar statements, doing so does not work and in turn feels like a lesson in morals and not a movie; 'Dallas'  does not suffer from this. It lays its case showing the sides of the problem and lets the viewer understand and interpret it. This is something I give this movie a lot of credit for. It takes sensitive subjects and lays out the information (whether fictionalized for the film or accurate accounts of the real life story) and lets the viewer absorb it and form their own opinions on it, never once did it attempt to try and tell you how to think.
This being said, Dallas Buyers Club carries it's messages very clearly and I think successfully presents them to its audience. It's intended audience primarily being fans of biopics, true stories, or general dramas. I think it addresses this audience well and serves them what they are looking for without letting them down by not meeting expectations, but in fact ends up exceeding them. While it does know who would like this film the most, the movie is also accessible to most people and allows itself to be viewed by many outside of its target audience.
Writers Craig Borten and Melisa Wallack are both fairly fresh writers. The former's first significant feature film was 'Dallas' and the latter previously created the story for Mirror Mirror and wrote the story for "Meet Bill", making 'Dallas' her first significant feature film as a screenplay writer. They did a tremendous job with this movie, the writing was impactful, meaningful and most importantly in a movie like this, it felt realistic. It kept an appropriate tone throughout, and as previously mentioned worked with the messages and somewhat controversial subjects tactfully and in a way the audience can access them and then form their own opinions about them. I am excited to see what future work both these writers bring to the table.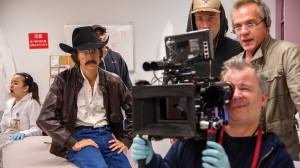 From a technical standpoint, this film was fantastic. Shot by Yves Bélanger on the ARRI Alexa, its photography was beautiful with just the right amount of "grit", and utilized a great deal of shallow and rack-focus storytelling techniques. But, not so often they became boring, repetitive or predictable. The visual aesthetic felt fresh throughout the film and definitely fit the tone of the movie.
I am the first one to say I believe that many movies are WAY too long for their own good and in the end it hurts them. 'Dallas', at 117 minutes is a relatively long film. About halfway through I became worried that it was going to be another victim of being too long, but by the end my worries had been squelched. The story that was told was encapsulated in its runtime, which felt appropriate by the end.
I would definitely see this movie again. Dallas Buyers Club will be a hard one to forget for it's outstanding performances, emotion, tone great cinematography and superb writing.
If you are interested in buying this movie for yourself, pick up a copy on Amazon today!
Reposted on dorkTech with permission from MovieView.org (http://movieview.org/dallas-buyers-club-jean-marc-vallee-2013/)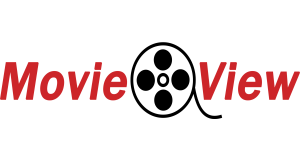 © 2014, Trenton Hoshiko. All rights reserved.
---
---
---