Our 4K Future – What is REDRay?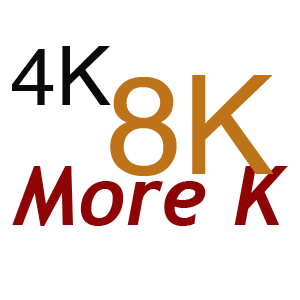 REDRay is a new 4k+ delivery system which is likely to be unveiled at NAB in April. The REDRay project has been evolving rapidly over the past two years. The RED Digital Cinema Company, who is behind its development, has been keeping the REDRay cards close to the chest, although they have projected 4K images through working models over the past two years. I first saw 4K images projected on their 80-foot screen at RED Studios Hollywood in 2010. It was an eye-opening experience. They were some of the cleanest and brightest images which I had ever seen projected. The possibilities for deep focus photography rival the pioneering work of master cinematographer Gregg Toland in Citizen Kane. 4K will be the new 3D, as it invites the viewer deeply into the image in a way that even film cannot.
RED has had models of a REDRay box under glass at several of their events. Here is a short video demo of a prototype REDRay unit at last year's NAB. But no one really knows yet what it is, how it may be evolving, or what its final incarnation will be. RED has maintained a careful radio silence, as the project has developed, but the closer we get to NAB 2012, the more they are beginning to drop hints about it.
So what is this new secret weapon in the 4K wars? Stuart English, the Workflow Wizard, has been dropping a few hints at reduser.net.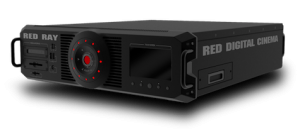 Here is what we can divine from the RED tea leaves:
The re-invention of broadcast systems is NOT the goal, necessarily. From Stuart: "we may never reach the "mostly all watching 4K" status, however IMHO the 4K business does not need to achieve that in order to be very viable for producers, advertisers and professional and consumer equipment manufacturers." 4K delivery only needs to achieve a certain market penetration in order to be considered a raging success. Undoubtedly, RED has already set its sights on these target goals.
REDRay will support both network delivery and physical delivery. This is a huge development. From Stuart: "What's clear is the majority of audio visual content already is, or will in future be, delivered "over the network" to IP connected players." But RED is not abandoning delivery via physical media, despite the coming dominance of delivery through the cloud/network. REDRay will bridge both worlds, rather than try to displace or re-invent the broadcast system.
Apple made a huge gaffe by trying to force users of FCP-X to abandon broadcast systems and move to a virtual workflow. RED has no intention of totally abandoning broadcast standards. From Stuart: "wholesale re-tooling of the broadcast infrastructure to support 4K resolution broadcasts seems unlikely" but he goes on to add that the acquisition of 4K pipelines by broadcasters would be a smart supplemental move.
REDRay compression will push 4K images through existing pipelines with relative ease, eliminating the need for hard media. From Stuart: "Your 50GB Blu-ray disk payload you referenced is more like 16GB on RED RAY." The goal with REDRay is tighter compression with no visual loss.
The hints we have for a coming 4K delivery system are tantalizing. And one thing is for certain. 4K acquisition is here and has been here for five years now. It is time for a reasonably priced, uncompromised delivery system to match what these cameras can do. It will be an interesting NAB 2012.
© 2012, Meryem Ersoz. All rights reserved.
---
---
---