Star Citizen is Taking Strides Towards the Record Books
I'm sure you are all following the news on the next generation consoles and the games coming out for them. But with all these new games and systems, PC games are being put on the back burner. ESO and other strategy games aside, consoles are overshadowing the PC. But there is game in development that could single-handedly resurrect not only it's own genre but the PC as a mainstream gaming platform – Star Citizen.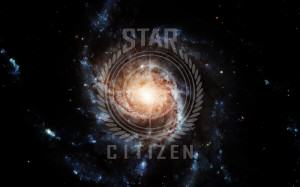 Star Citizen has been in development since mid 2012 by gaming legend Chris Roberts, the mastermind behind games like Freelancer and the Wing Commander saga. After his brief stunt in the movie making business, and a bit what can only be called artistic soul-searching, Roberts is back and shooting once again for the stars. Star Citizen is not even at it's alpha stage, and it has already received 40 million dollars via crowd funding, with that number is getting higher everyday. Roberts had always felt that technology wasn't on par with his vision for past titles but that has changed and he can finally create (with the help of his incredibly skilled team) the game he has been dreaming of his whole career. Supported by the Cry-Engine, which is used in the Crysis series and upcoming dungeoning epic "Deep Down". Already, the pre-alpha of Star Citizen is a visual beauty when compared to most other PC games – but money and graphics aren't the only thing that the team of developers are setting standards for. Every step the team takes, they look to the fans for ideas, support, criticisms, and even fiction and in-game ships made by fans, for fans. They often refer to their fans as a just as important component of the team as the actual developers. The team is currently running a competition to enter a fan made ship into their universe.
Star Citizen is definitely a game to watch, and even more so a game to play (when it's finally released).
What are your thoughts on Star Citizen? Do you like this type of game development or do you prefer a less public approach? Will you be trying Star Citizen for yourself?
© 2014, Ryan Hoyt. All rights reserved.
---
---
---