The HTC Droid Incredible.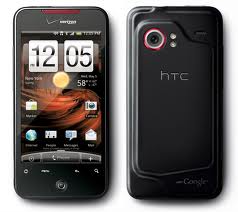 For the phone fanatics , I believe you already know that HTC created first created the original droid incredible 2 years ago. The phone has fast performance and its pact with tons of features compared to other smart phones. As obvious, I Phone… Then HTC made a follow-up incredible called the Droid incredible 2. Though it lacked 4G data when it launched into market in 2011. Party pooper for this is an online generation?
Now in 2012, Verizon and HTC have come together again to create a 3rd droid incredible. The Droid Incredible 4G LTE. Meaning it has 4G internet. Hurrah…I know J Just like the Incredible before, the 4G LTE is smaller in size compared to the android phone, and spots a muscular, sci-fi feel with some red highlights at its back. And it does look nice by the way.
Seeing its measurements the incredible 4G LTE is directly foot printed from its earlier model the incredible 2. Being  4.8 inches tall, 2.4 inches wide and 0.46 thick. Though the 4G LTE is tenth of an ounce light than the previous incredible. It also has a textured unsymmetrical edges at its back cover.
The 4G LTE has a 1700mAh battery, micro SD and Simcard slots. At the back is the LTE 8-mega pixel camera with LED flash. The Droid has its 4-inch super LCD screen and its q HD resolution, but it isn't that sharp compared to I Phone 4's, and smaller compared to Samsung galaxy SIII(S3) and other smart phone screen sizes and sharps.
The incredible 4G LTE has a superior image quality. But as for text entry, it doesn't offer many options. Just the normal Qwerty keypad. But instead of the norm 5 screen home features, the 4G LTE has 7 home screen features which you can fill them with all the applications of your liking. Plus pinching or tapping the screen you can view the features at once. Of which is preferred than having to slide of to view all the apps on the phone.
It also has a Wi-Fi, hot spot apps for sharing, Bluetooth 4.0 and GPS. Apart from the usual Google services, there is more software of its own. You can now hawk movies and have T.V shows to buy and for rental. For the music app, it brings the internet radio, locally stored tracks and Google music storefront with Amazon music all in one place. Of which I think is a good idea instead of going to close one app to get to another similar app on the phone.
The LTE camera has special screen features including, HDR, panorama and low lighting. And for some filters for the photos for a classy look. These are the vintage and country, then the usual negative and posterize.
Sadly the LTE 4G has a slow 1.2GHz dual core snapdragon S4 processor. And has a notorious short battery life. But it can go a whole 30 hours if you do not occasionally use it through the day.
So initially there is nothing new with the new HTC running on the same android 4.0 ICECREAM SANDWICH and SENSE IU4.
But you check it out and tell us the good and bad of the new HTC 4G LTE, from your perspective.