Top 3 VFX Behind-the-Scenes Videos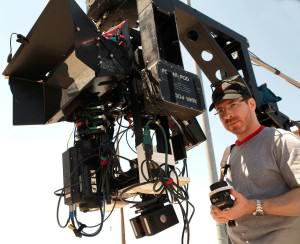 I don't know about you, but I love watching behind the scenes of films and TV shows. It is always fun to watch the inter-workings of film sets with a remote in-hand to pause and analyze at anytime. I was actually inspired to get into the motion picture industry when I was 7 years old, watching the behind-the-scenes of "Star Wars".
Since then, the technology has changed drastically, making movie sets more visual-effect orientated.
I wanted to show off three of my recent favorite behind the scenes videos that I think showcase where technology is headed in the film industry. My personal favorite is Tron Legacy, mostly because of the look of the movie.
---
Tron Legacy VFX Breakdown:
---
Batman: The Dark Knight Rises:
---
Transformers: Revenge of the Fallen
---
There you have it! Those are are my top 3 favorite BTS breakdown videos at the moment. One last sidenote – Digital Domain is the company that made most of these effects, they have a wicked demo reel, you can view it here. If you have any suggestions or comments on any of these videos, be sure to let us know in the comments section below.
© 2014, Payton Peterson. All rights reserved.
---
---
---