Watch Players Control a Real Man Defeating Zombies Live

Game developers are always trying to find the next big thing that will hook their audience and captivate the public. Recently developers have started using virtual reality as a tool to increase the realism of games – but doing so has not been an easy task. A large number of users claim virtual reality causes them to become sick or dizzy, and many feel virtual reality has a way to go before it gets into the public arena.

But what about other methods of engagement – perhaps something completely different than anything currently out?

This is what Realm Pictures thought when they decided to build a truly engaging game – a real life zombie attack experience, that you control live via vocal commands. After a few weeks of development, set dressing, rigging, and engineering live video feeds with CG graphics, Realm Pictures subjected random Chatroulette users to play this unique game.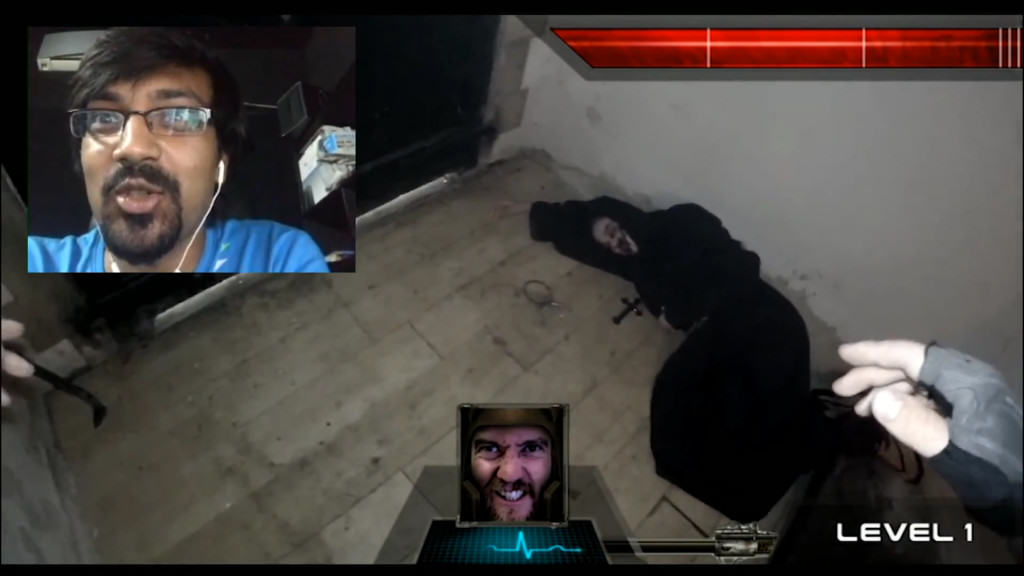 Users were able to remotely control a real live person, in real time by vocally telling them what to do. All the while on-screen-graphics and sound effects accented the performance. The game even featured a live vocal track that reacted to the directions given and spoke with players.
This new method of "live broadcasting" an experience to anyone around the world is a game-changer. In a sense, I find it hard to believe that something like this is not happening more often. I do recall recall Old Spice's Nature Man Challenge being something similar to this idea, but I feel that it was not nearly as engaging as this zombie game Realm Pictures engineered. None the less, I am excited to see what other experiences are created around this concept.
It looks like we are headed to an era of viewers that want to engage with content live – this is why we are seeing the growth of Periscope, Twitch, YouNow, and other similar live platforms.
Do you think we are on the early dawn of life interaction technology, or do we still have quite a ways to go before any of this will go mainstream?
© 2015, Evan Zbozien. All rights reserved.
---
---
---