Where is Technology Headed in 2014?
Technology is one thing in life that has been continually on the rise at an increasing rate since the beginning of time. Rather it is in the field of computing, or in another field such as entertainment products there is always something new on the horizon. There are many new gadgets that will make its way to the scene in 2014. One such piece of technology that is sure to become a popular gadget, is the smart TV. Built and designed much like a computer, the smart TV will be capable of accessing the Internet and other connected services – as well as running apps, downloading content, and realtime information.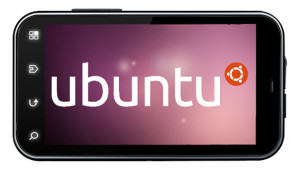 Another tech 2014 gadget that is predicted to be available sometime in the coming months is the Ubuntu OS smartphone. This smartphone takes the processing abilities of the Android and the iOS and merges them to make the system faster. The only thing that is different is that this particular smartphone operates through the use of a Ubuntu receiver instead of being run on its own. Once released, we will see that smartphones will be able to access televisions, PC's and any other kind of device while on the go. This will probably be controlled via apps and native software built into the platform.
One of my personal favorite tech gadgets for 2014 that has already began to make its way to the marketplace is the smart watch. This device is similar to that of a typical smartphone with the exception that is is worn like a regular watch. This watch concept will potentially be manufactured by companies such as Apple, Sony, and LG, and will be capable of calling and texting, along with numerous other features. These features could include accessing the Internet, sending video messages, using various mobile apps, and more. It is believed that this futuristic device will become more popular as time continues.
Although the Google Glass is still in continued development, it is the one gadget that is greatly anticipated in 2014 for a public release. In a considerate relation to other tech gadgets such as the smart watch, the Google Glass is a gadget that will take computing and mobile functionality to the next level. The basic concept, in terms of design, is that Google Glass will fit over the users glasses, and will then grant the user access to Internet browsing, mobile apps, and much more. Even though the release of such a world changing device still looms, the device is parable with smart-phones.
Seeing that this is the age of technology where apps are the most common types of technological integration available, there is yet another innovation for the tech world in 2014 that is in the works; this time it's Microsoft, and the assumed Windows 9 Operating System. If you haven't noticed, the overall response gained from the Windows 8 OS was ultimately a negative reaction from consumers. That response has sent this particular project, and it's designers back to the drawing board. The result is assumed to produce a cheaper, more compact product that is simpler to use and is believed to include a lot of extra cool features, that will hopefully launch this year.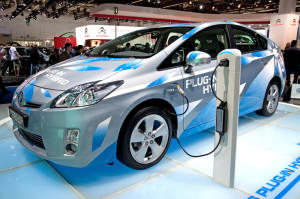 My last prediction for tech in 2014 is probably spot on. Despite the fact that this next innovation never fully made its way off the ground, the idea of electric vehicles is believed to be revisited in 2014. We have seen an ever-increasing amount of car manufacturers that have jumped on board with producing such cars. Our tech in 2014 could include electric cars that will give drivers better mileage, and more benefits than most any other vehicle that has ever been manufactured before.
In conclusion, even though there are other technological advancements to be made to get to some of my predictions, there will be gadgets that will be released in 2014 that will keep our society advancing in the tech field.
© 2014, Mark Jensen. All rights reserved.
---
---
---