Why Microsoft Should Be in a Hurry for Windows 9
Despite Windows 8 being just beyond the middle of its sales cycle, there is mounting evidence that Microsoft is possibly preparing a completely "new" version of the Windows OS. Whether it is called Windows 9 or something completely different, Satya Nadella has made no secret of his wish for Windows to be used in interface modes suitable to the hardware on which it runs (tablets, computers, etc). Earlier this week, the infamous leaker WZOR suggested that Microsoft is going full speed towards a Windows 9 release this coming fall.
From the technical point of view, Microsoft could either implement big changes via Windows 9, or a new update for Windows 8. I believe however that the name of the game here is not only technical issues but also market and customer psychological factors that carry much more weight. Here are some thoughts on why I believe Microsoft should move to Windows 9 sooner than later.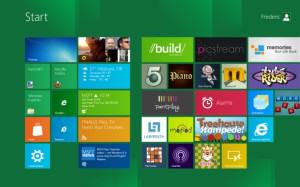 Windows 8 and the Vista syndrome: When Vista was fresh it was buggy and required expensive hardware to run properly. Although Windows 8 addresses all these issues very effectively, it introduced the Metro interface and forced customers to dive in a completely unknown usage pattern. The requirement to continuously jump between the Metro and desktop modes and the compulsory startup to the Metro mode scared many users and made Windows 7 a safe haven (a situation that still exists). Although Windows 8 was a lot less buggy, and ran faster that Windows 7, it took much longer than a year for it to reach a double figure market share – even after the 8.1 update improvements and the end of official XP support. All this underpinned a feeling that we are in a situation similar to Windows XP and Vista a few years back. It seems that it is now too late for Microsoft to change this image, irrespective of what improvements newer Windows 8 updates might bring.
Business adoption: Business customers still cling to XP fanatically, and it will be very difficult to get them to upgrade from Windows 7 if they are currently running it. Touch interfaces never made it to business computing in a large scale, and the Metro interface seemed to terrify firms into thinking they would need to change their usage patterns too much in a very short time. As a result, Windows 8 never made serious inroads in the business world, a situation that will most likely stay unchanged for the rest of the OS's market life.
Tablet stalemate: Table sales have seen great double figure year-on-year increases, but 2014 is the first year we see a small decline. 5 to 6-inch smartphones are becoming viable tablet alternatives, and seem to be in a very similar domain as tablets in features and battery life. While Windows Mobile is feeling the heat from Android and iOS, Microsoft might have a rare opportunity to get Windows on the right track with a completely new version.
Windows RT: Windows RT could be described as Microsoft's forgotten child. It is not mentioned or discussed anymore and the question seems to be, when it will be officially abandoned? Windows 9 could do the job well for larger touch devices while Mobile could easily handle the cellphone portion of the market irrespective of screen size. Microsoft's plans for a unified OS would certainly require a totally new OS version and be more realistic with two instead of three flavors of the same OS.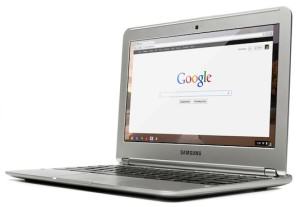 Tricky competition: Both desktops and smartphones are much more clear cut product groups than the segments in between. Although Apple is a known competitor, Google is making inroads with its Chrome OS running on cheap light laptop-like devices (Chromebooks). Microsoft definitely needs to stop Google from claiming the tablet-laptop ground and repeat its smartphone success.
App store: Windows 8 failed to bring Microsoft's app store to prominence. Windows 9 is a great opportunity to access software in a more structured and trouble-free manner. Running Metro apps from within the desktop environment is a cool idea but we have to see how the overall implementation would work out.
Financial model and OS versions: All the above have to be combined with a financial model that is more attractive than what Microsoft has proposed so far. While Apple offers complete OS updates for free, Windows users generally stick to what they already have because it is far too expensive to upgrade. It is in Microsoft's interest to create financial incentives and bring the maximum possible number of users to the latest OS version. This not only creates great savings in terms of less support for old OS versions but also generates new momentum towards fresh OS versions and features.
Microsoft is changing because it has to survive. I admire Windows 8 because it was a very bold and daring product. The company's size and financial health still allow it to sell OS versions that are not what customers truly want or understand. Nevertheless, the Vista experience shows that when a new OS does not become entrenched quickly it is best to take replacement measures. And this time round we have the added pressure from a more demanding market with more hardware categories and the added Google menace. So now is the time for Microsoft to quickly move to Windows 9 and do exactly what it did with Windows 7. In other words take the best existing elements, completely separate the desktop and touch modes, provide a more attainable financial model, and come up with a clear market winner that nobody can dispute.
© 2014, Dimitrios Matsoulis. All rights reserved.
---
---
---